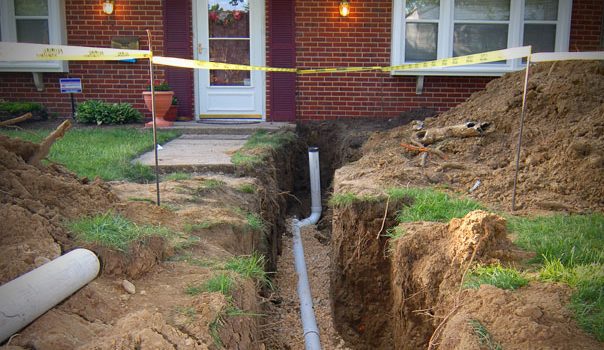 Are Underground Pipes Covered By Home Insurance?
Homeowners don't always consider underground pipes to be their responsibility, so it's good you're reading this article.
If there are damages to any pipes found within your property, you will be responsible for them. Underground pipes or service lines within your property lines are considered to be part of the home and therefore your responsibility. Standard home insurance policies exclude coverage for service lines underground leading to your home.
What do the underground pipes transport?
Underground service lines transport the following and more depending on your area:
Water lines
Sewer lines
Heating
Electrical lines
Natural gas
Cable
Internet
How do I know if my service lines are damaged?
It is often hard to know if there is anything wrong with the underground pipes connecting to your home. A good way to know if your water line is leaking is to track your monthly water bill. If it seems excessively high you may have to examine further. A further look may show a break in your underground waterpipe. To get to the source of the damage and complete major repairs, your front lawn must be excavated, leaving you with a massive ditch, exposed piping and an expensive bill to pay.
Unfortunately, this could be reality for any homeowner. The good news is there is there is an endorsement you can add to your home insurance policy to cover these underground lines.
What am I responsible for?
Homeowners are legally responsible for maintaining service lines from their home to their property line. And, standard homeowners' policies don't cover service line damage, which means you are on the hook financially for any damaged lines between the street and your house. This can potentially add up to thousands of dollars in repairs.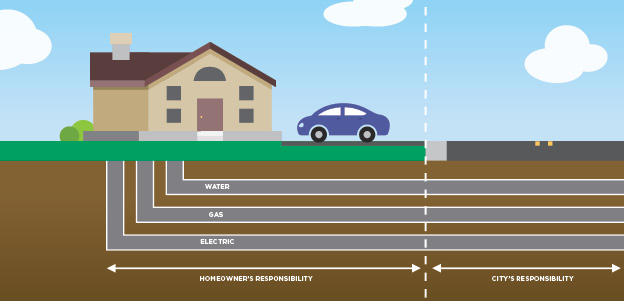 Bridge the service line coverage gap with a endorsement on your home insurance policy.
Like most homeowners, you may have received offers in the mail from utility providers sharing coverage options. And, like most homeowners, you may not be sure about the type of coverage you need. Many times, these contracts are limited in scope, cover only one service line and are an expensive alternative to coverage options through your insurance company.
Adding underground service line coverage to your homeowners' policy is a smart way to bridge this coverage gap and make sure you're adequately protected for the future. The endorsement helps you cover costs for things like excavation, piping and wiring repairs and replacements, additional living expenses and landscaping repairs. Some carriers even offer additional benefits if you make eco-friendly or energy-efficient upgrades when replacing your equipment.
You can't always stop damage from impacting your service lines, but you can take necessary steps to prepare. By adding service line coverage to your homeowners' policy, you can make sure you're adequately protected and finally bridge the service line coverage gap for good.